MENLO PARK, Calif., – At a time of growing dialogue about transgender people and issues, the impact of HIV on the community has been largely absent. Transgender women are among those at highest risk for HIV today. The CDC estimates that one in four trans women in the U.S. is living with HIV, and among Black trans women it is one in two.
In response to these overwhelming statistics and the vulnerability of trans women, Greater Than AIDS is launching a new video series that gives voice to transgender women to share their own narrative about HIV, both the impact and response that is needed.
Produced by the Kaiser Family Foundation and the UCSF Center of Excellence in Transgender Health, with funding from ViiV Healthcare's Positive Action Programme, Empowered: Trans Women & HIV confronts the social stigma facing many transgender women and promotes actions to improve health and well-being.
"We've come a long way. We don't have to live in the shadows anymore, but we still have more work to do. We are not yet where we need to be when it comes to HIV and its impact on trans women," said JoAnne Keatley, MSW, Director, UCSF Center of Excellence for Transgender Health, who appears in and advised on the campaign. "With this video series, we take a huge step forward as a community in bringing these issues into the light."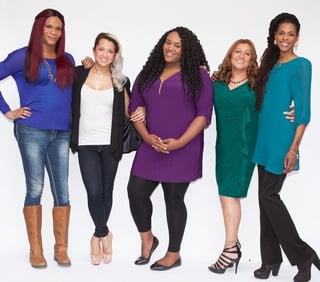 Anchored by an intimate and inspiring conversation, a diverse group of trans women, including some living with HIV and others who are not, share challenging moments of diagnosis, disclosure, discrimination, and the loss of close friends, as well as triumphs of finding gender-affirming health care providers, learning about PrEP and transitioning safely while on HIV treatment.
"This campaign is a wake-up call to the health care community about the need for gender-affirming care and services when it comes to addressing the high rates of HIV among trans women," said Tina Hoff, Senior Vice President, Media Partnerships & Health Communications, Kaiser Family Foundation. "Preventing and treating HIV should not stand in the way of living as one's true authentic self."
"The campaign supports trans women in a way that's meaningful to them and makes sure those important issues connected to their well-being, including HIV, can be explained and discussed candidly. As a company, we are proud to support this innovative programme which gives voice to trans women, as an important part of our commitment to all people at risk or affected by HIV." said Michael Joyner, Director, Positive Action for MSM and Transgender Programme.
The campaign will be featured at the upcoming International AIDS Conference in Durban, South Africa (July 18-22), which for the first time includes a Trans pre-conference (July 17).
For more about the campaign, including a community toolkit, go to empowered.greaterthan.org and to watch the full series go to youtube.com/greaterthanaids.
About Greater Than AIDS
Greater Than AIDS is a leading public information response focused on the U.S. HIV/AIDS epidemic from the Kaiser Family Foundation. Through targeted media campaigns and community outreach, Greater Than AIDS and its partners work to increase knowledge and fight stigma, while promoting direct actions to reduce the spread of HIV.
About Kaiser Family Foundation
The Kaiser Family Foundation, a leader in health policy analysis, health journalism and communication, is dedicated to filling the need for trusted, independent information on the major health issues facing our nation and its people. The Foundation is a non-profit private operating foundation based in Menlo Park, California.
About UCSF Center of Excellence for Transgender Health
The Center of Excellence for Transgender Health works to improve the overall health and well-being of transgender individuals by developing and implementing programs in response to community-identified needs. The CoE combines the unique strengths and resources of a nationally renowned training and capacity-building institution, the Pacific AIDS Education and Training Center (PAETC), and an internationally recognized leader in HIV prevention research, the Center for AIDS Prevention Studies (CAPS), both of which are housed at the University of California San Francisco.
About ViiV Healthcare's Positive Action Programme
Positive Action works with those communities most vulnerable to HIV disease, including youth, girls and women, sex workers, gay men, men who have sex with men (MSM), transgender people, injecting drug users (IDU), the homeless and the incarcerated. Our projects range across education, prevention, care and treatment-related activity such as treatment literacy and community/clinical engagement.