Perspectives on being black in america today
Latest Polling
79%
Most Black adults say systemic racism is a major obstacle to Black people achieving equal outcomes with White people.
66%
Two out of three Black adults say the government's response to the COVID-19 pandemic would be stronger if White people were getting sick and dying at higher rates than people of color.
71%
About 7 in 10 Black adults say unconscious bias has been an obstacle in their own life.
65%
Most Black adults are not confident that the development of the coronavirus vaccine is taking needs of Black people into account.
This brief provides an overview of key issues to consider for reaching noncitizen immigrants as part of COVID-19 vaccination efforts. As of early January 2021, some states have specified plans or actions to specifically address potential barriers to vaccination among immigrant families.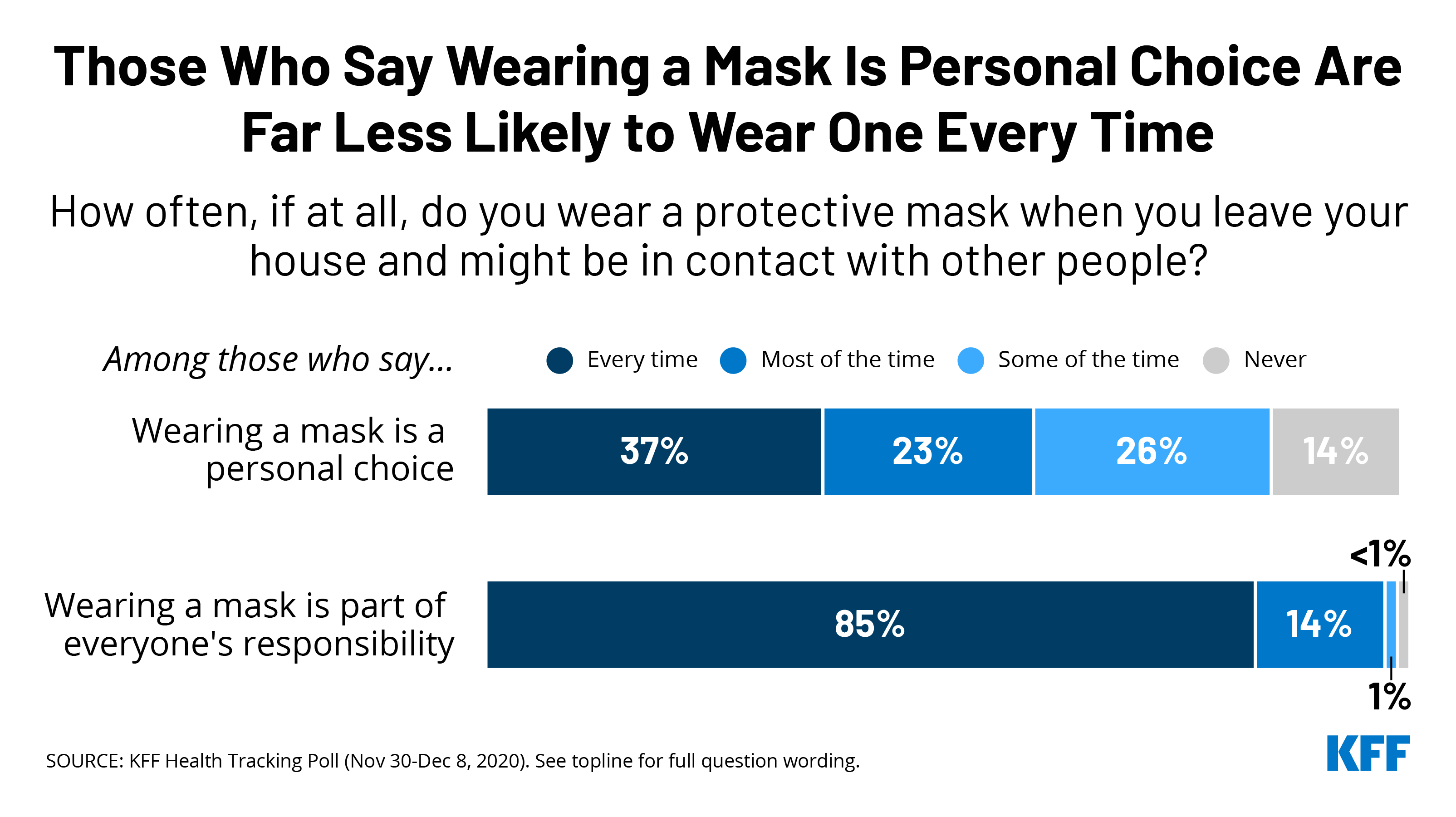 Adherence to public health guidance in the coronavirus pandemic is likely affected by the public framing of the issue. A new KFF Health Tracking Poll finds that the use of protective face masks varies depending on whether people view it as a personal choice or collective responsibility.
Read More
Browse the Latest from KFF